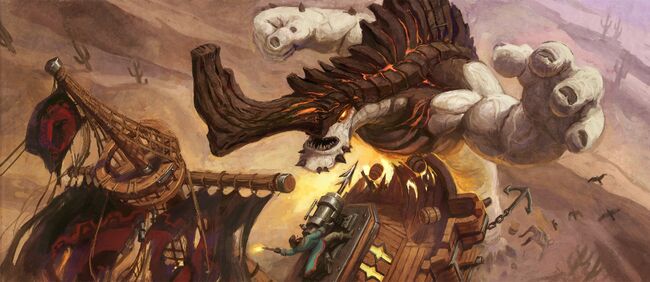 Raven's End

Scenario Overview
# Players
4
Difficulty
Std, Adv, Exp
The
Raven's End
Scenario
is a 4-player map available on standard, advanced and expert difficulties. It is one of a very small number of maps, one being
Ocean
, on which
Stonekin
and
Bandit
NPCs can be made to attack each other, and the only one in which the factions attack each other in force.
Where two are fighting ...

Switch the gate controller in the west
Switch the gate controller in the east
Open the western lock of the central gate
Open the eastern lock of the central gate

Breaking the Spell

Destroy the Stonekin in the central area
Walkthrough
Edit
The Amii gates in this land can be used to your advantage. Reach the gate control devices and switch them to let the Stonekin attack the bandits and reroute the bandit battleships so they get destroyed by the Stonekin. Then claim all monuments to free Mo and assist in defeating Blight. Blight will teleport between the north and south, so better keep troops in the south as well.
TODO: Add Standard walkthrough
TODO: Add Advanced walkthrough
TODO: Add Expert walkthrough
Deck Recommendations
Edit
For completing this scenario, players are granted some PvE Experience Points, Gold, and four Upgrade Cards.
Ad blocker interference detected!
Wikia is a free-to-use site that makes money from advertising. We have a modified experience for viewers using ad blockers

Wikia is not accessible if you've made further modifications. Remove the custom ad blocker rule(s) and the page will load as expected.